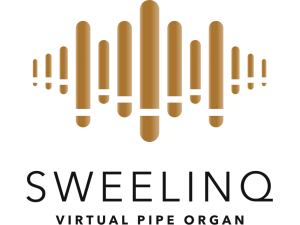 On July 3rd on its anniversary day, Orgelmakerij Noorlander presented the sampler Sweelinq  and two new samplesets of the organs of the Grote Kerk in Dordrecht (NL).
On October 8th. Sweelinq's pre-beta was launched. This has not been publicized, but the number of customers who have managed to find us in such a short time without any active advertising has pleasantly surprised us. From the massive registrations and many responses we have already received, it appears that there is a great need for a simple-working and good-sounding sampler. Until now we can speak of "a bull's eye". There are already many hundreds of enthusiastic users worldwide who enjoy the 2 beautiful organs of the Dordtse Dom (Dordrecht Cathedral) every day!
Sweelinq  is an innovation of Orgelmakerij Noorlander from the Netherlands. After an intensive period of development and testing, we are excited to share this innovation with a wider audience.
The Kam organ has been updated with some comments from beta testers. The range will soon be expanded with a number of fantastic organs. We will keep you informed!
Like the great master organist Jan Pieterszoon Sweelinck, this software inspires the future. Simple, fast and an incredibly realistic organ sound.
From now on, the beta version of Sweelinq and two samplesets can be downloaded. The license for this beta version has a preliminary validity until April 2022. After that, a very attractive subscription form will be presented.
Visit sweelinq.com for more information. We are of course also interested in substantive feedback. Share this via the contact form on the website. There is also the page with frequently asked questions.
We wish you a lot of fun playing!