Magical attraction like a church organ
The exclusive finish and alluring keyboards make you want to play this beautiful organ.
"It is almost as if the tremulant is wiggeling right by your ear"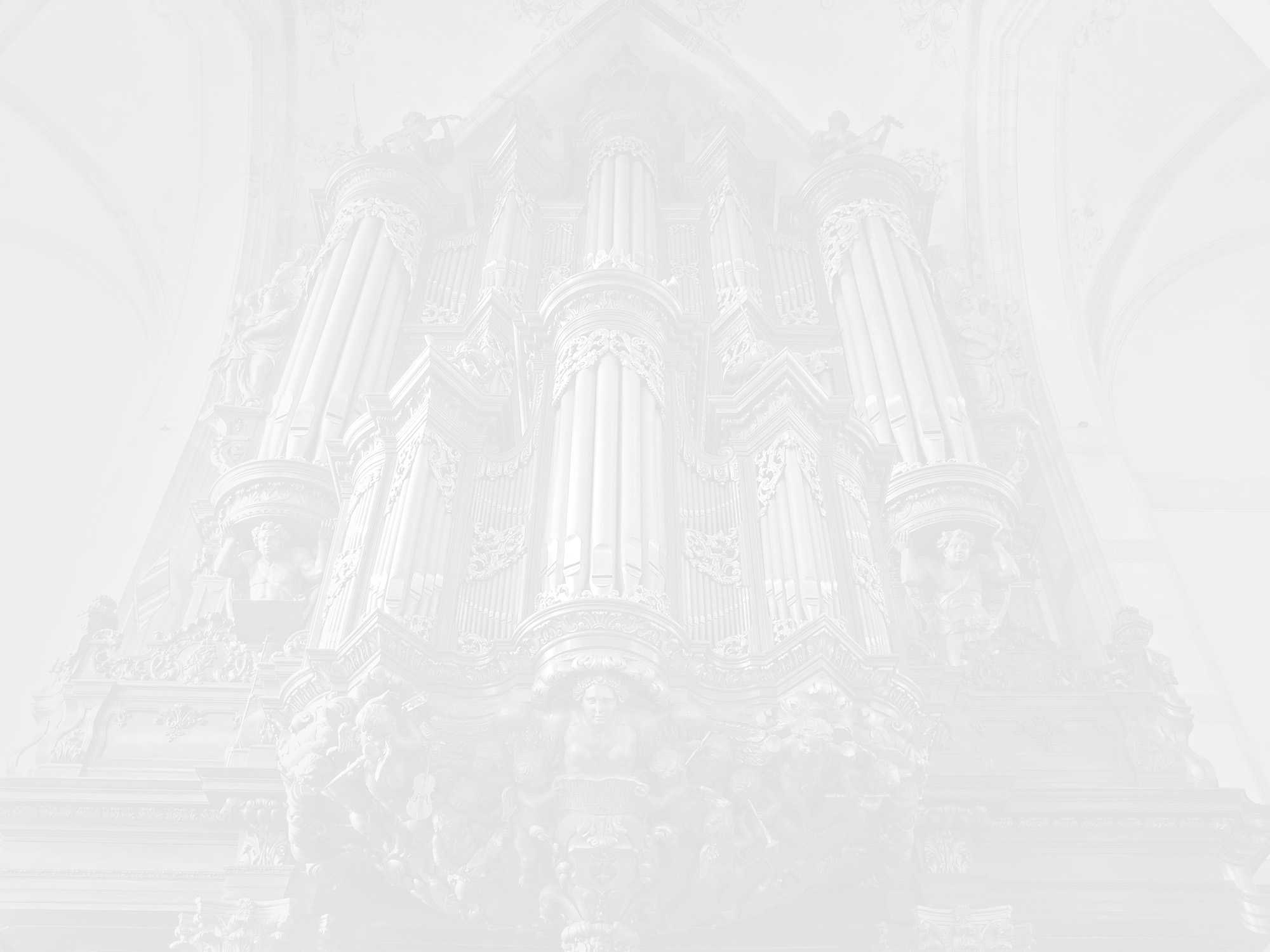 Magical attraction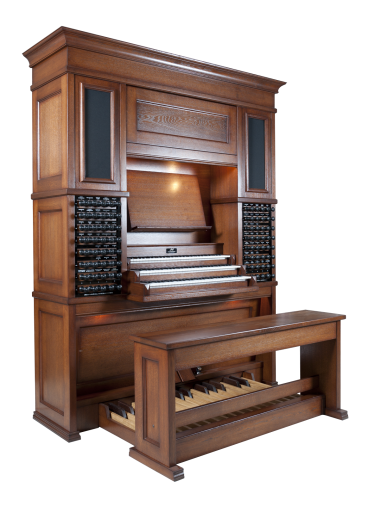 By its exclusive finish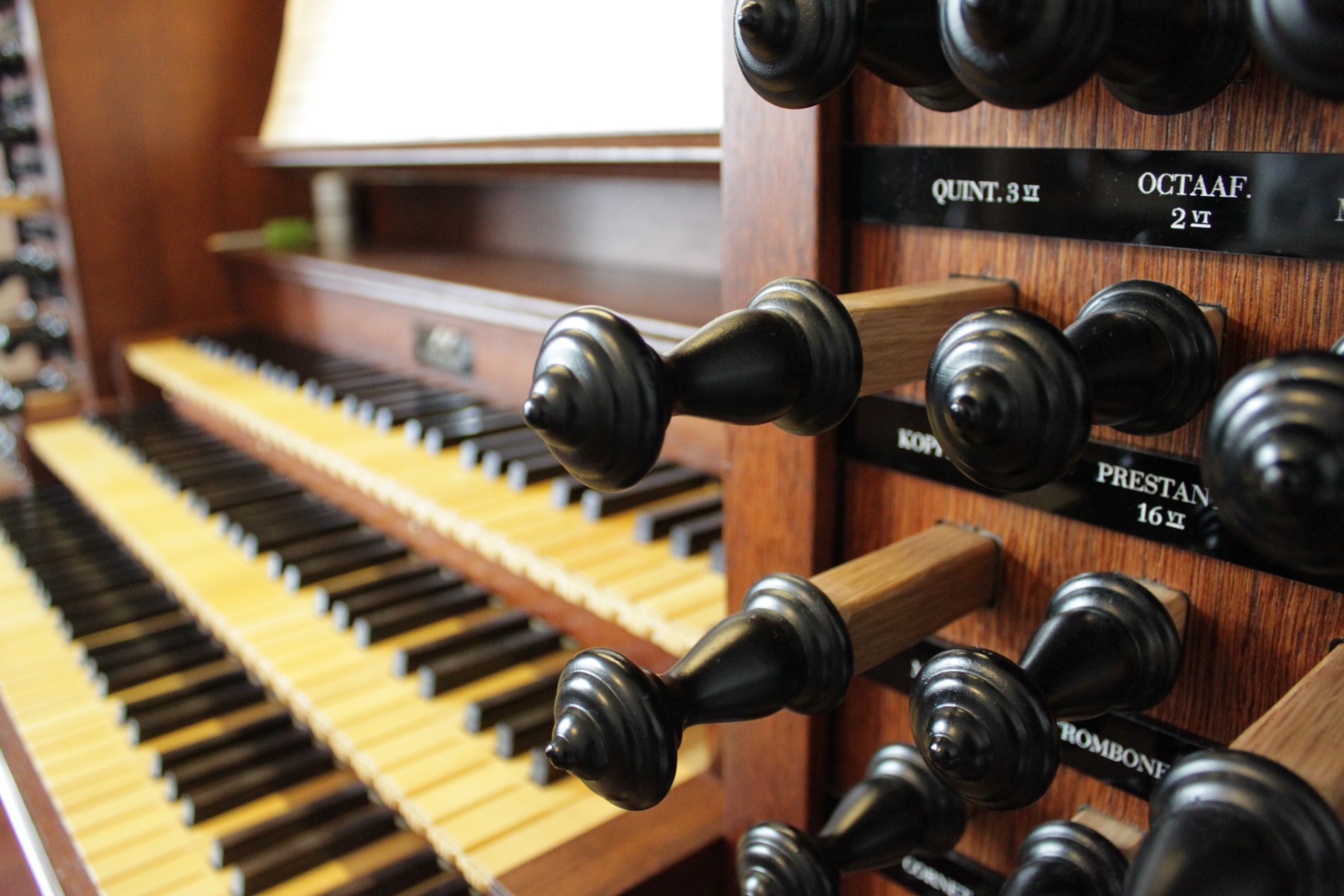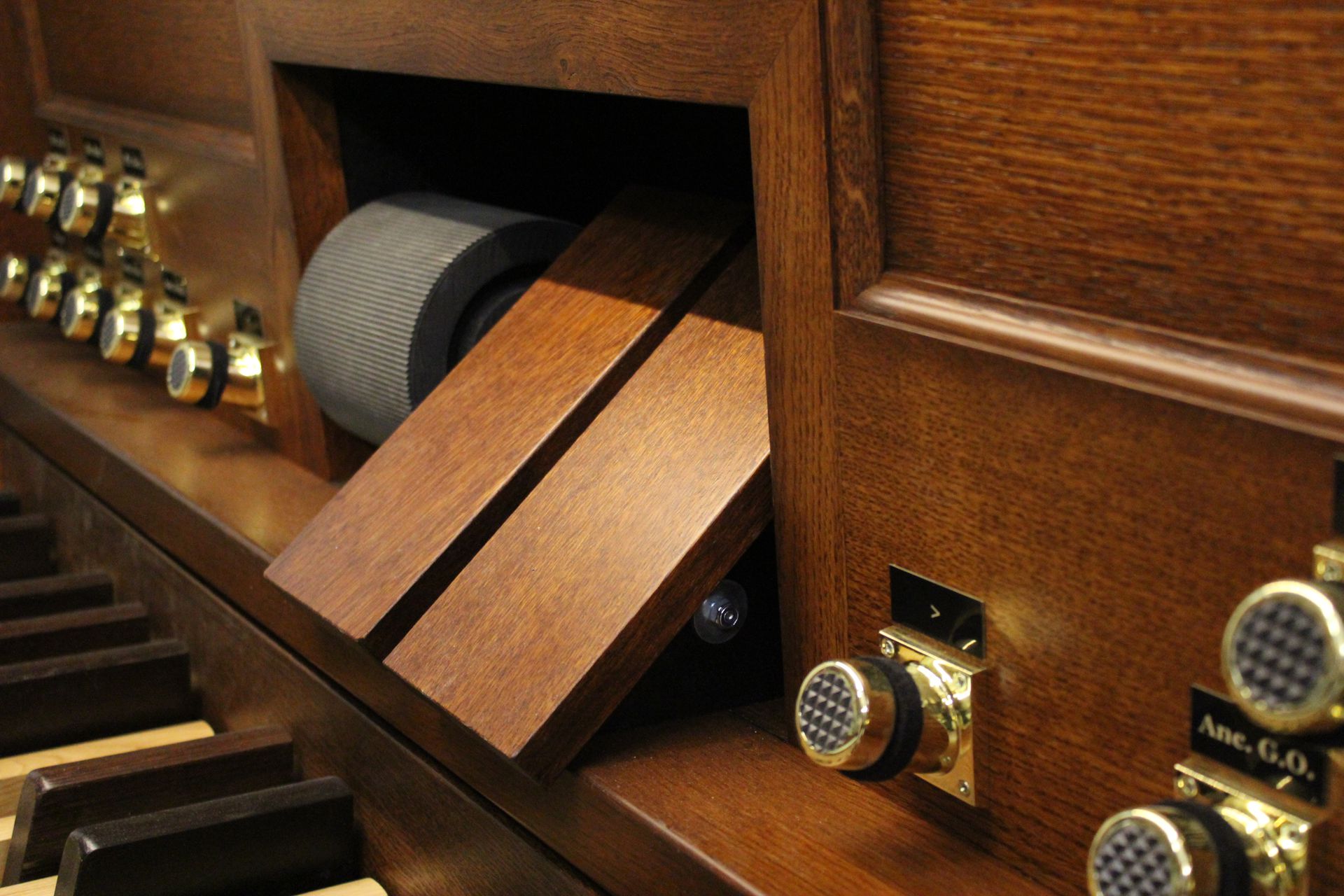 Play the organ of a grand cathedral
As a organ enthusiast you know the magical attraction of the keyboard of a church organ. The Vallotti III gives you just as much inspiration. Without even hearing a sound, you get seduced to play by the wooden drawknobs, the alluring keyboards and the exclusive finish. It is as if you have climbed the stairs to the organ gallery and your most beautiful dream is about to come true: to play on the organ of a grand cathedral or any other monumental house of prayer.
Flutes are blown like whispers
The first chords reinforce this perception. It is almost as if the tremulant is wiggeling right by your ear; like the heavy Prestant 16' resounds from the pedal towers beside you; as if flutes are blown like whispers…
Technique hidden in a classic piece of furniture
The unique technology is completely hidden behind the exterior of the Vallotti III. You can choose different organs, each with its own disposition. Therefore the nameplates of the wooden drawknobs are easily used in duplex (flip) or can be replaced by other nameplates. As often as you'd like. By folding down the desk you get access to the touch screen.