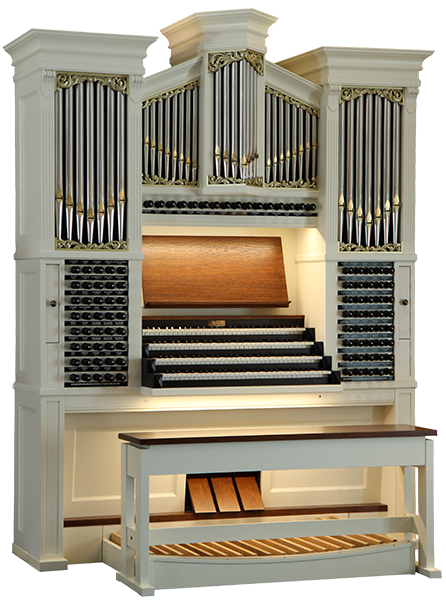 The virtual pipe organs from Noorlander Organ building are made by hand. Thereby the options for custom made pieces are close to unlimited as regards design, material, colors, finish, shapes and styles.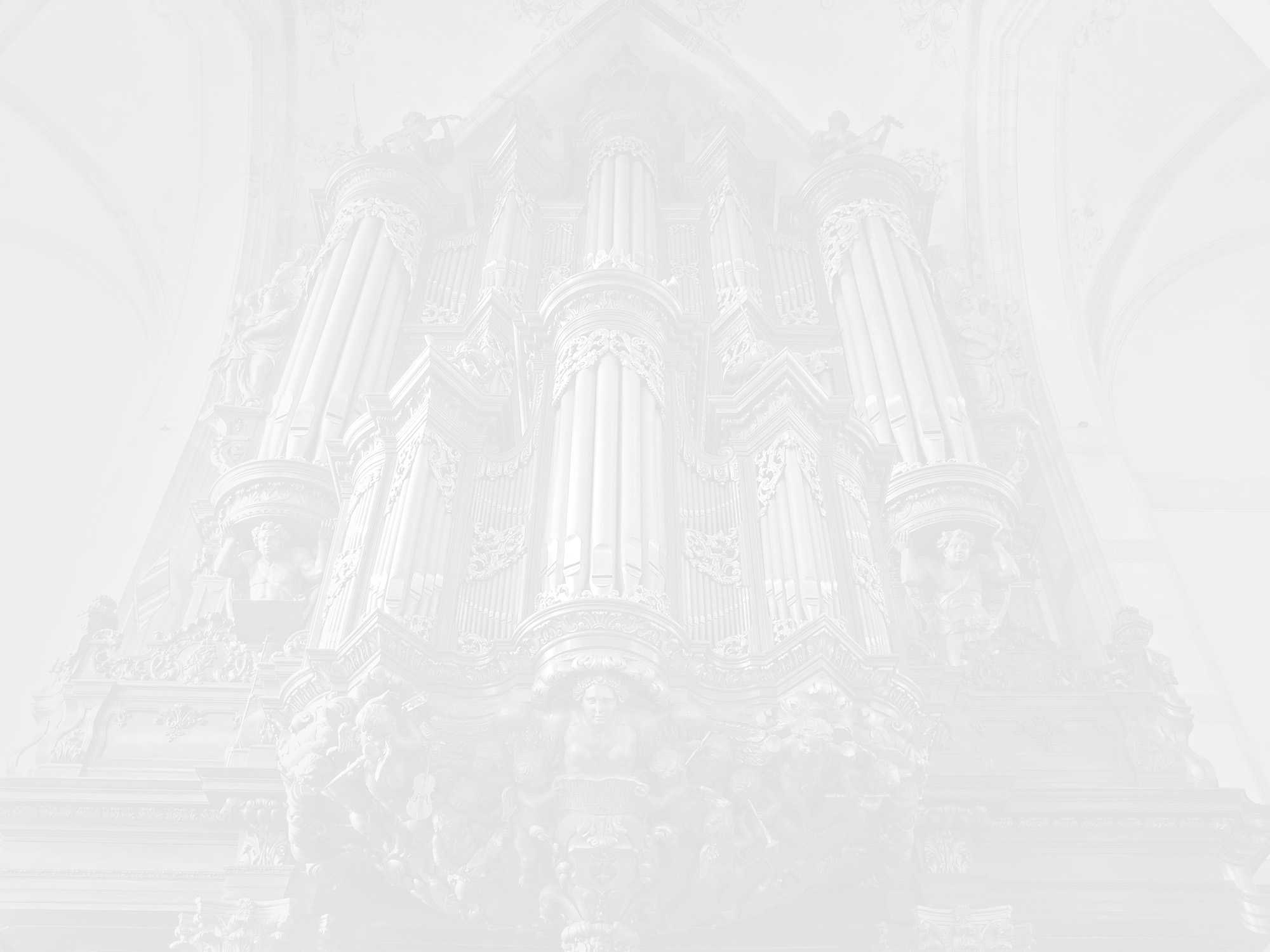 We focus on your dream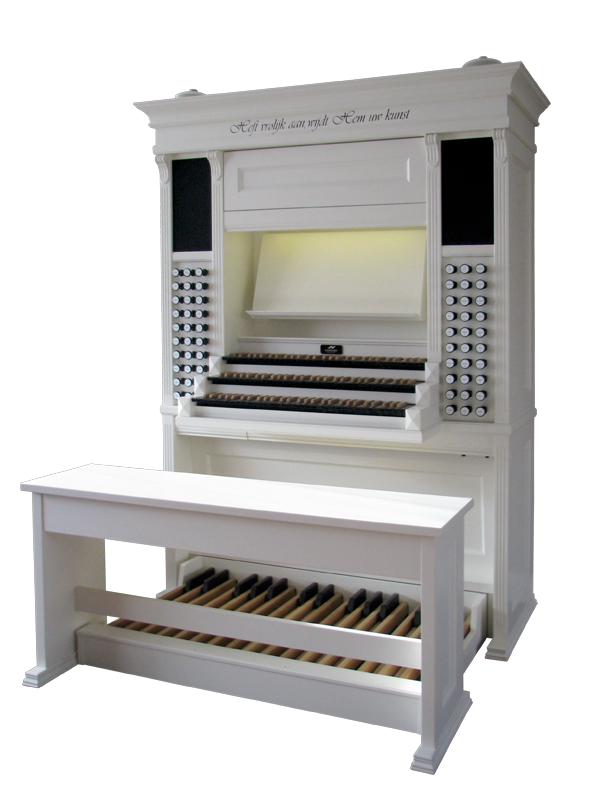 We listen to your ideas and create a design together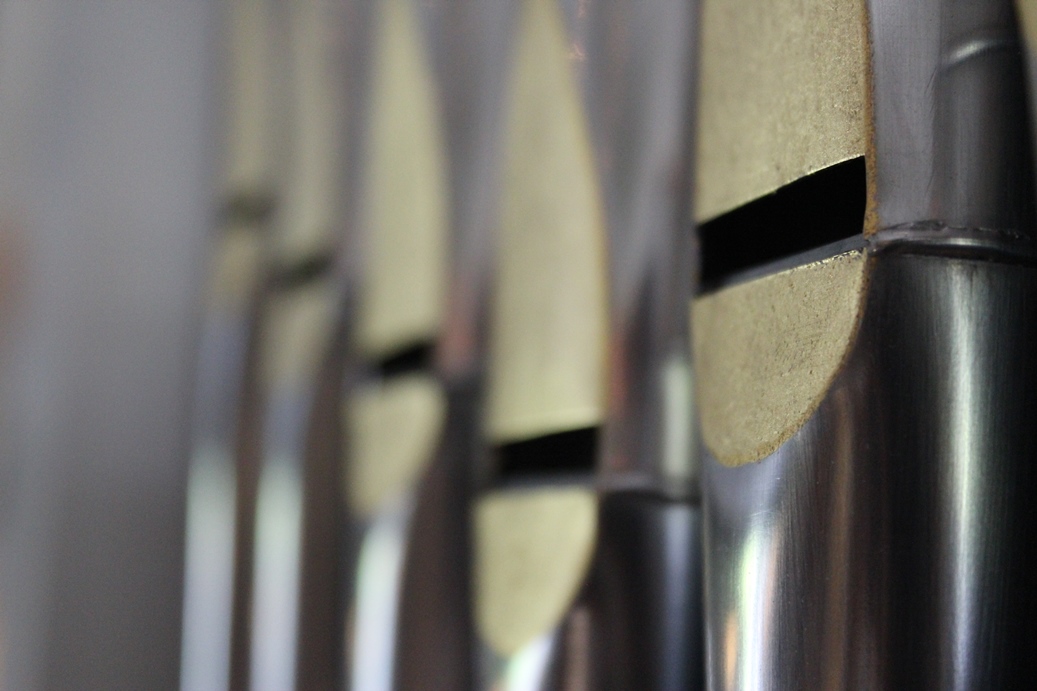 Unlimited options
Should it be a compact positive organ or a spacious church organ? Do you want a replica of the keyboard of your favorite pipe organ? Do you want original pipe organs with plated labial pipes? Woodcarvings, sculptures, glass, steel? Crude, solid wood or gloss black? Together we create a design, which we elaborate in 3D-drawings. Then, in our workshop, we create a unique organ. An organ for you.
Continuo II – chest organ par excellence!
This chest organ offers the best in the most compact form. It is practical in both use and transportation. The sounds are classic and the digital possibilities endless. The two retractable touchscreens make it easy to adjust settings such as tuning and pitch. Read more about the experience of one of the owners of a Continuo II.