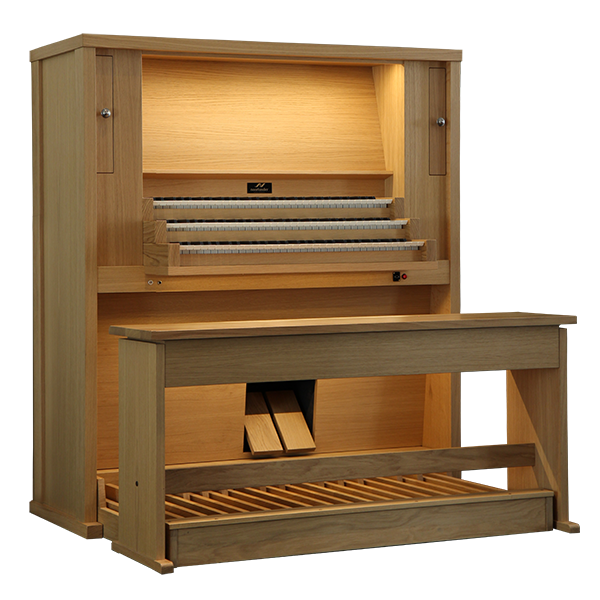 Surprising in every detail…
A Noorlander organ with unprecedented value for money. Extensions can simply be realized later at any moment that suits you. For example, you can add a third keyboard, a second touchscreen and multiple samplesets. The Fugara is build from quality components and finished with an eye for detail. At Noorlander you buy the organ as furniture for life. Therefore it can be realized in any colored desired to suit your own interior.
LED lighting
The Fugara organ comes standard with dimmable led lights on the pedal and the desk. This can be operated separately from the organ to create an atmospheric piece in your interior.
Controls
The organ is easy to control. With a press of a button the organ is started automatically en the last selected sampleset is loaded. After a very short startup time, you can bring the most beautiful sounds to life on your favorite organ. Registering is done via the clear 17 "touch screen at eye level. This screen is properly stored after use through our unique and solid folding construction.