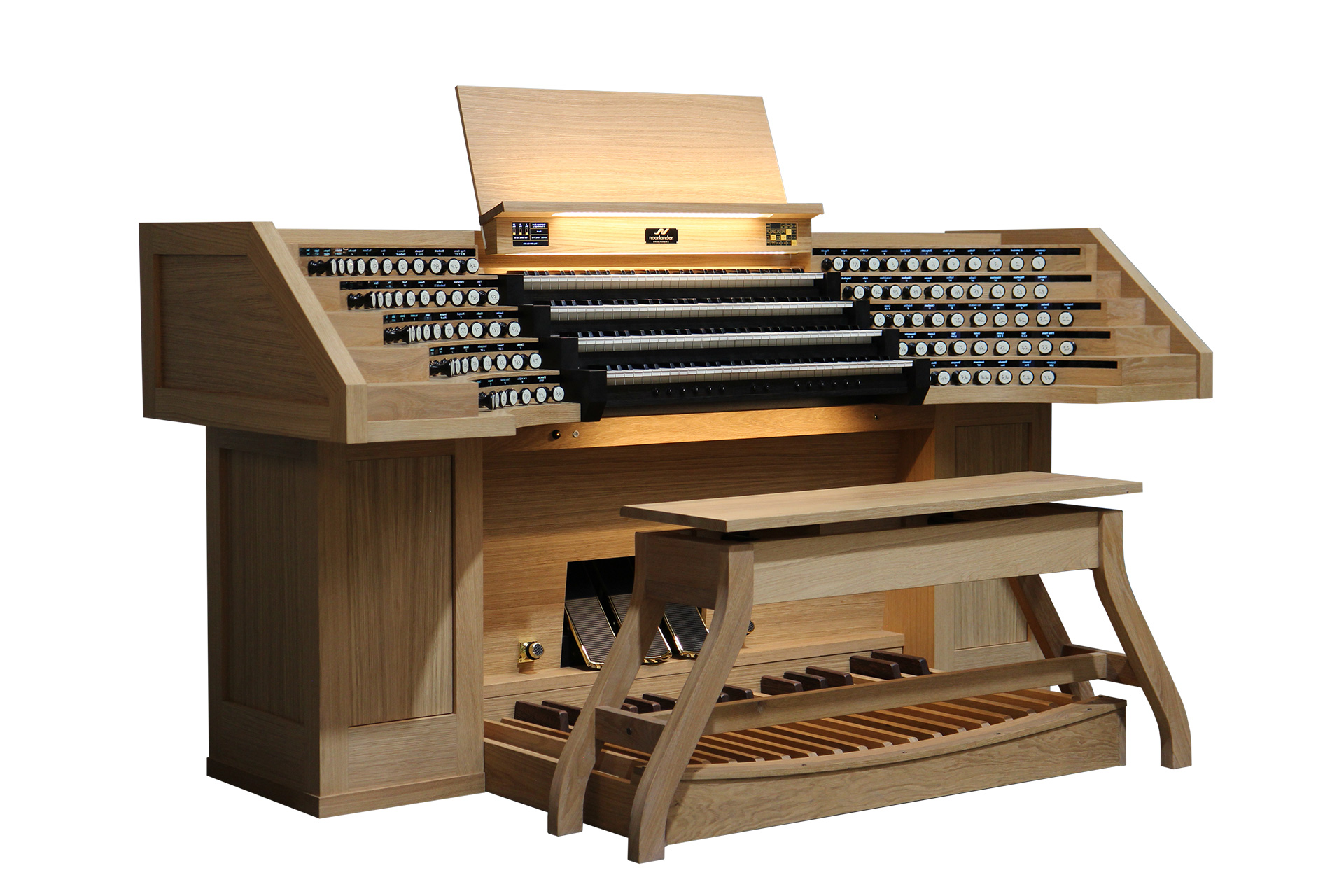 Effective and Elegant
Everything is within reach. Everything is visible at glance. The highest level of perfection. Straight lines and round shapes give this organ console an exciting and impressive appearance.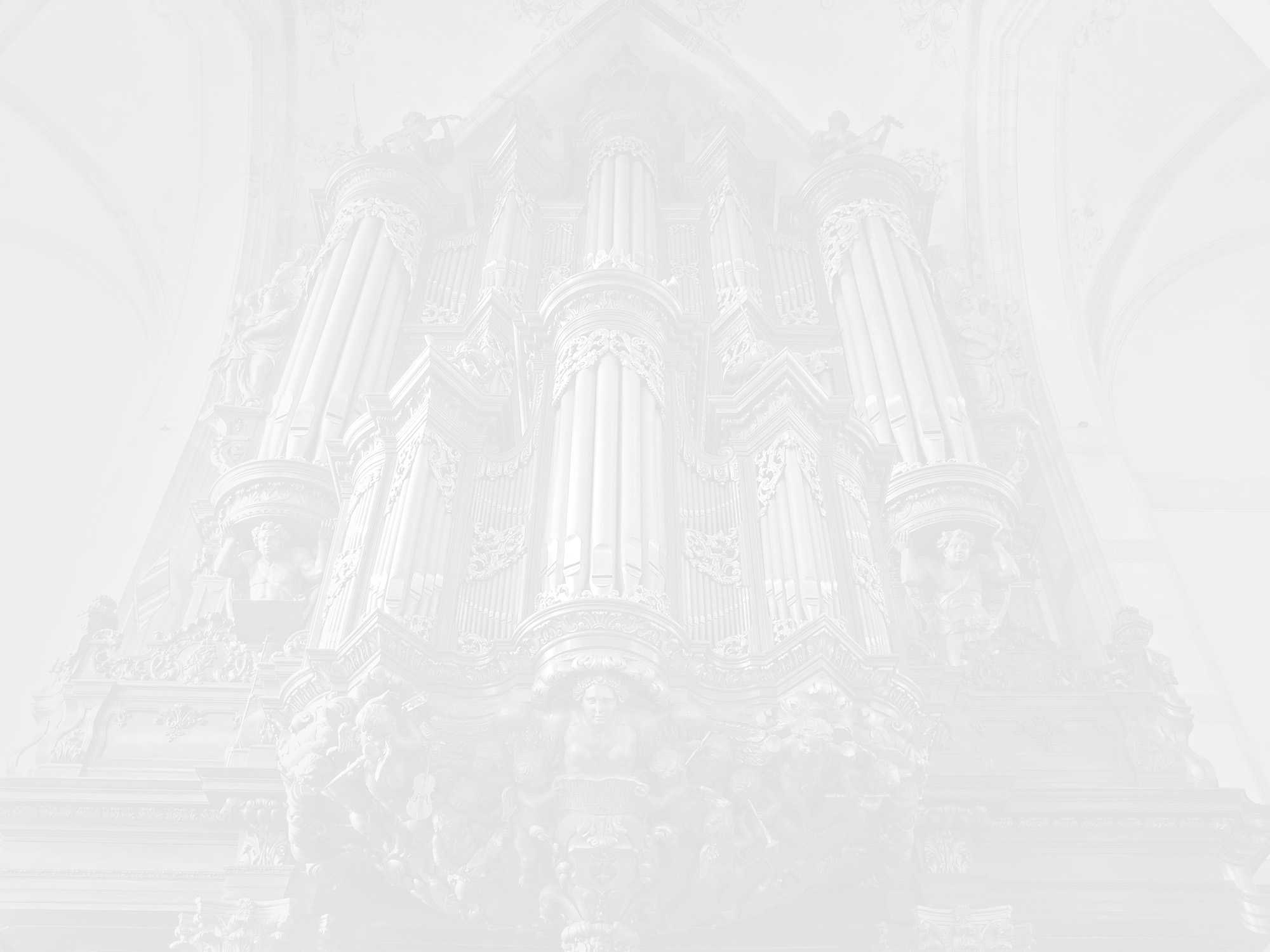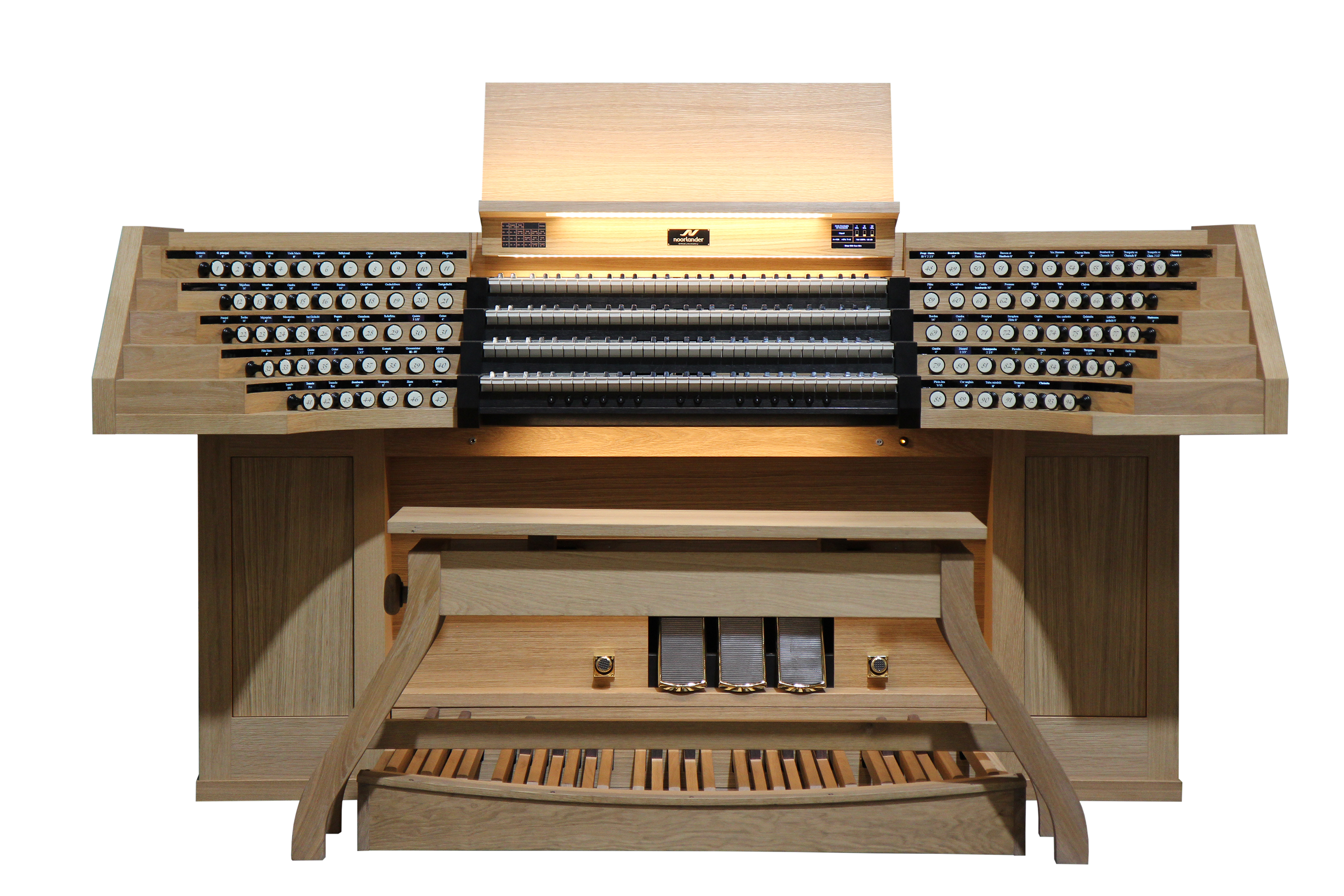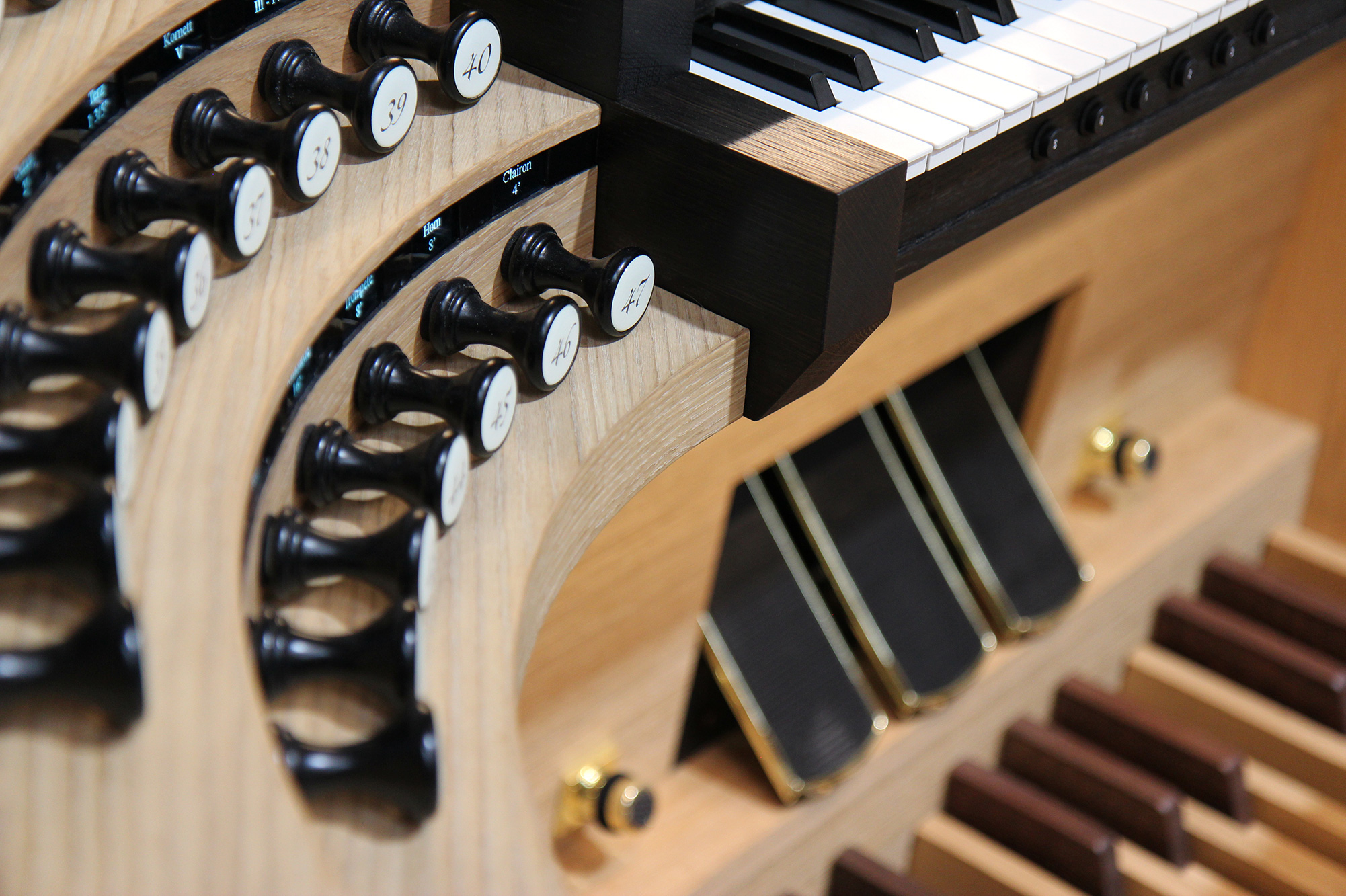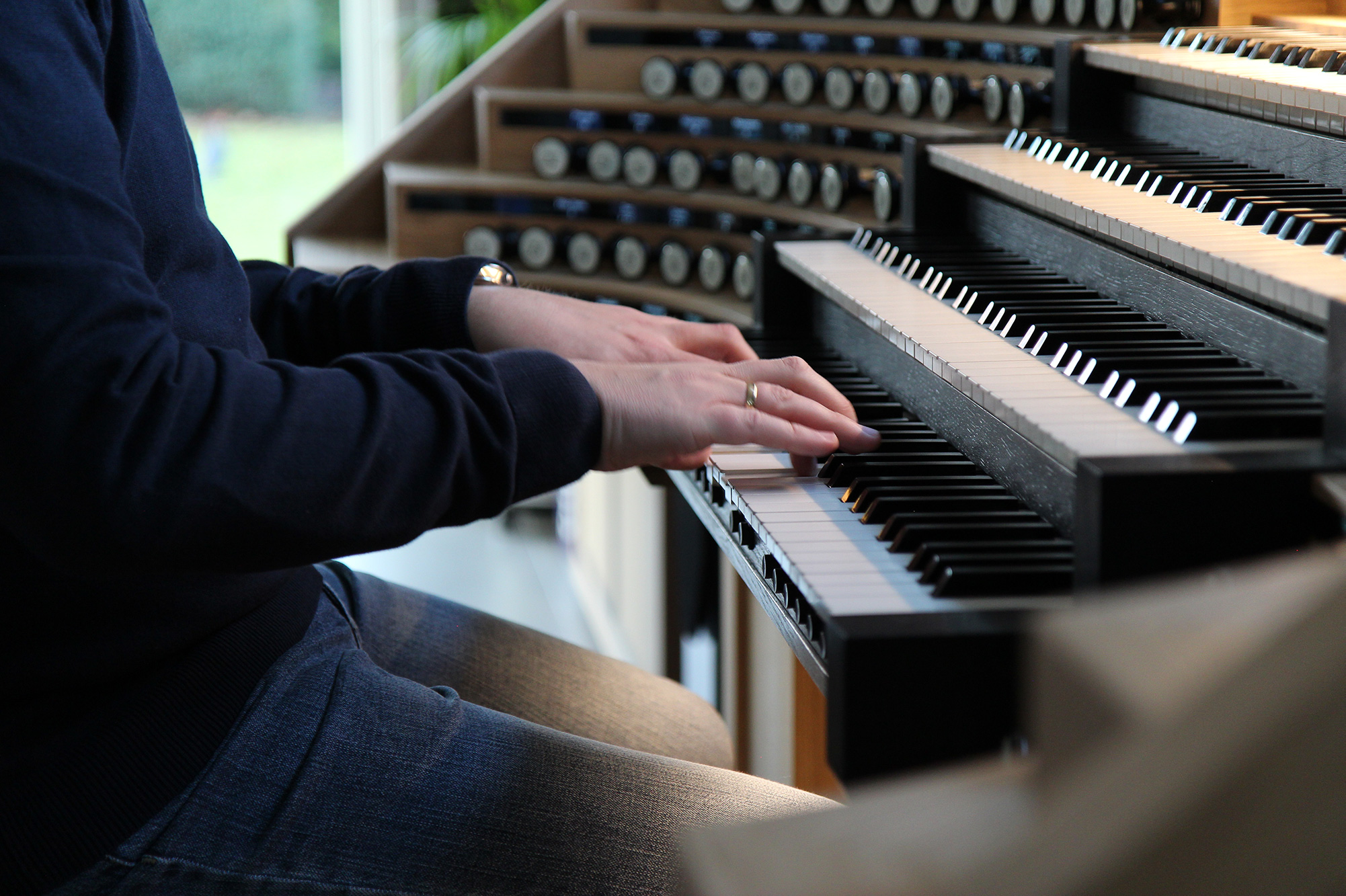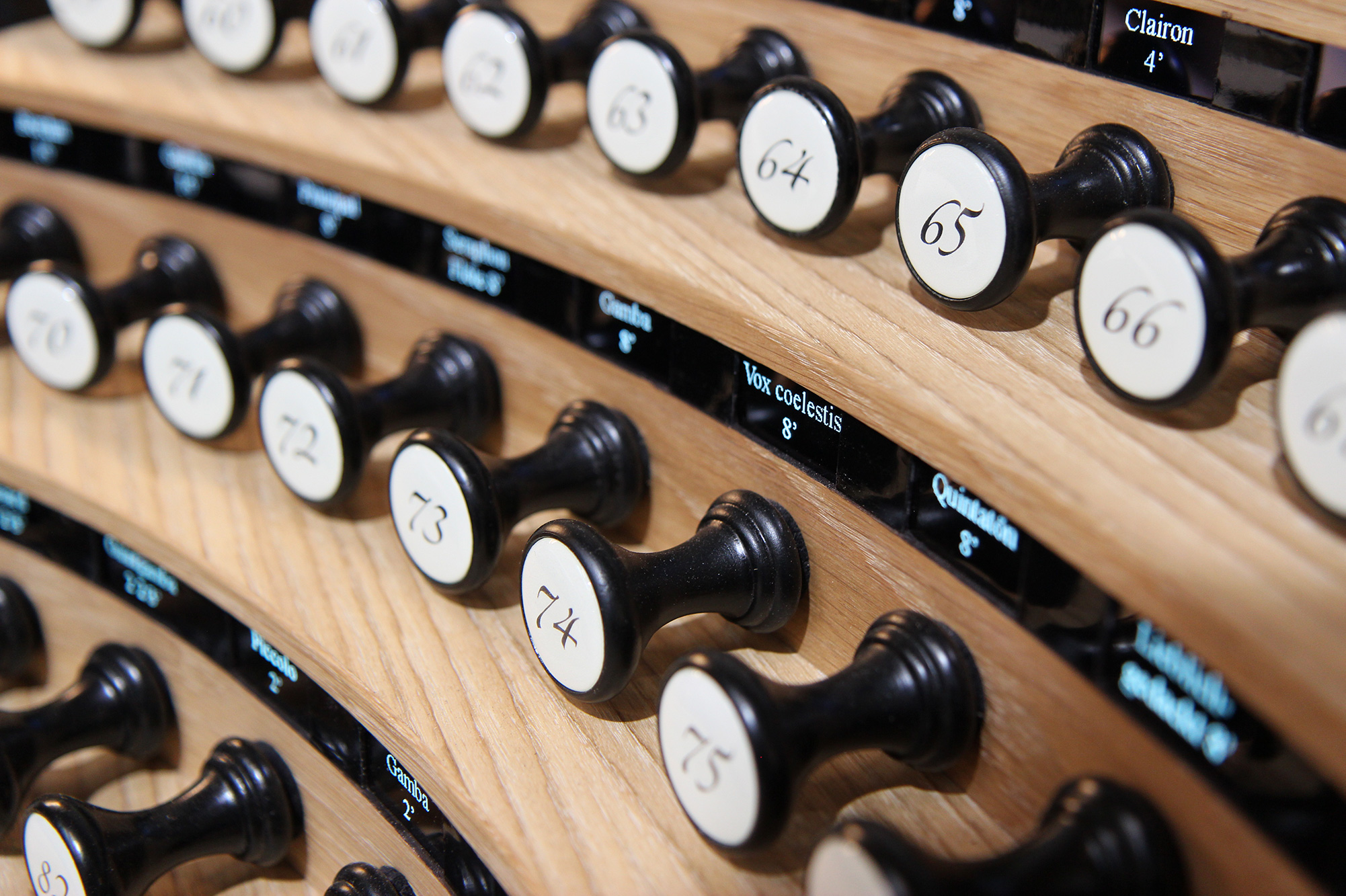 Possibilities
Design and convenience are united in a great way. The standard automated draw stops allow for effortless stop pulling whilst playing your music. With the extensive setzer combination system you can prepare the most complicated registrations quickly.
Digital nameplates provide this console a very exclusive look and feel. They are not only useful, but also very elegant. When changing sample sets, the stop names will change in no time at all. Thanks to the applied OLED technology you can be assured of a high definition image.
Two small screens offer you the possibility to switch sample sets, temperament or setzer combination bank. Futhermore, the most basic data are displayed on the right.
This makes the Cavaillé-Coll console the absolute top of our line, both in terms of technique and design.
Unique in many ways
72 wooden draw stops, optionally up to 96
Automated draw stops
Storage space for sheetmusic in bottom cabinet
Adjustable music desk
Digital nameplates with OLED technology optionally

Custom Cavaillé-Coll IV, in consultation with the customer, with straight terraces and interchangeable wooden name slats.