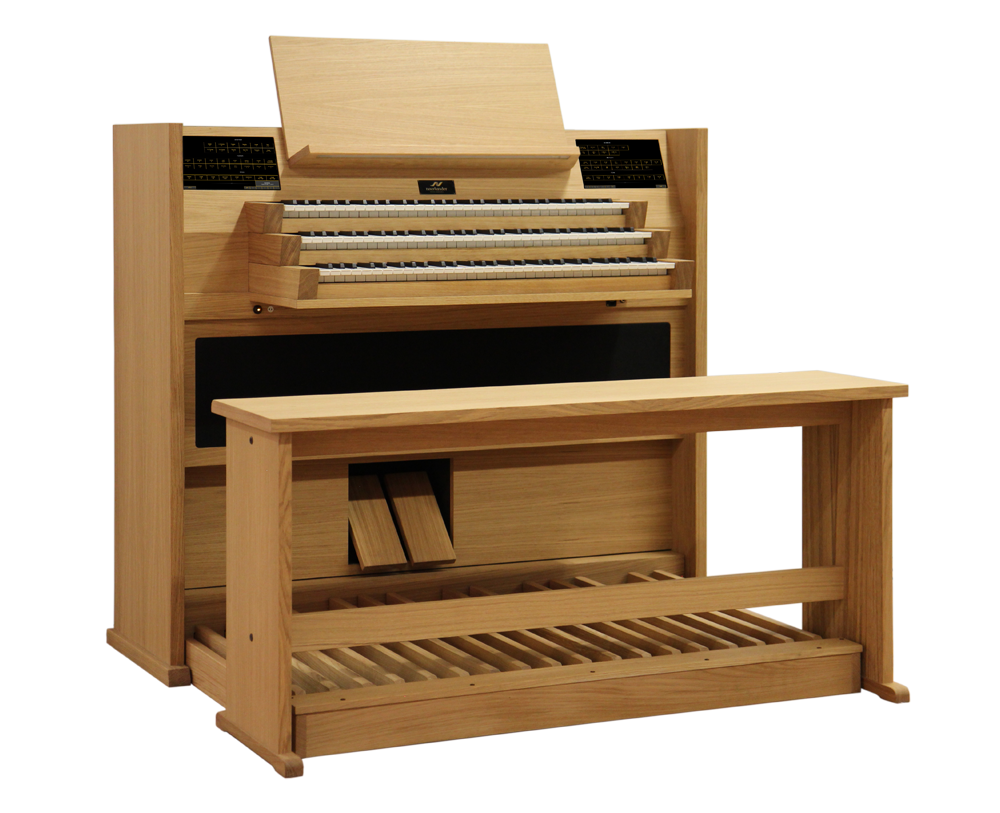 Surprisingly complete…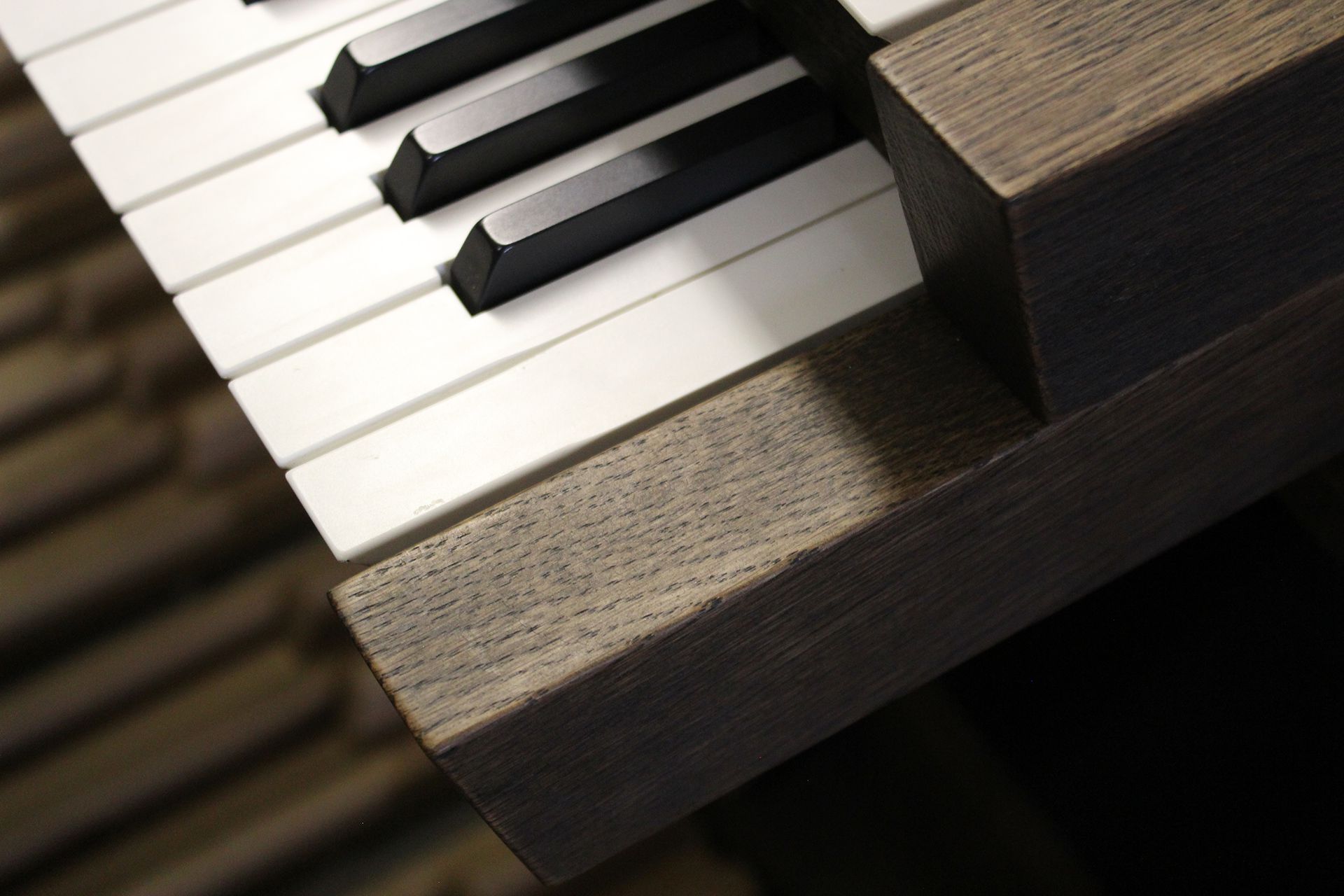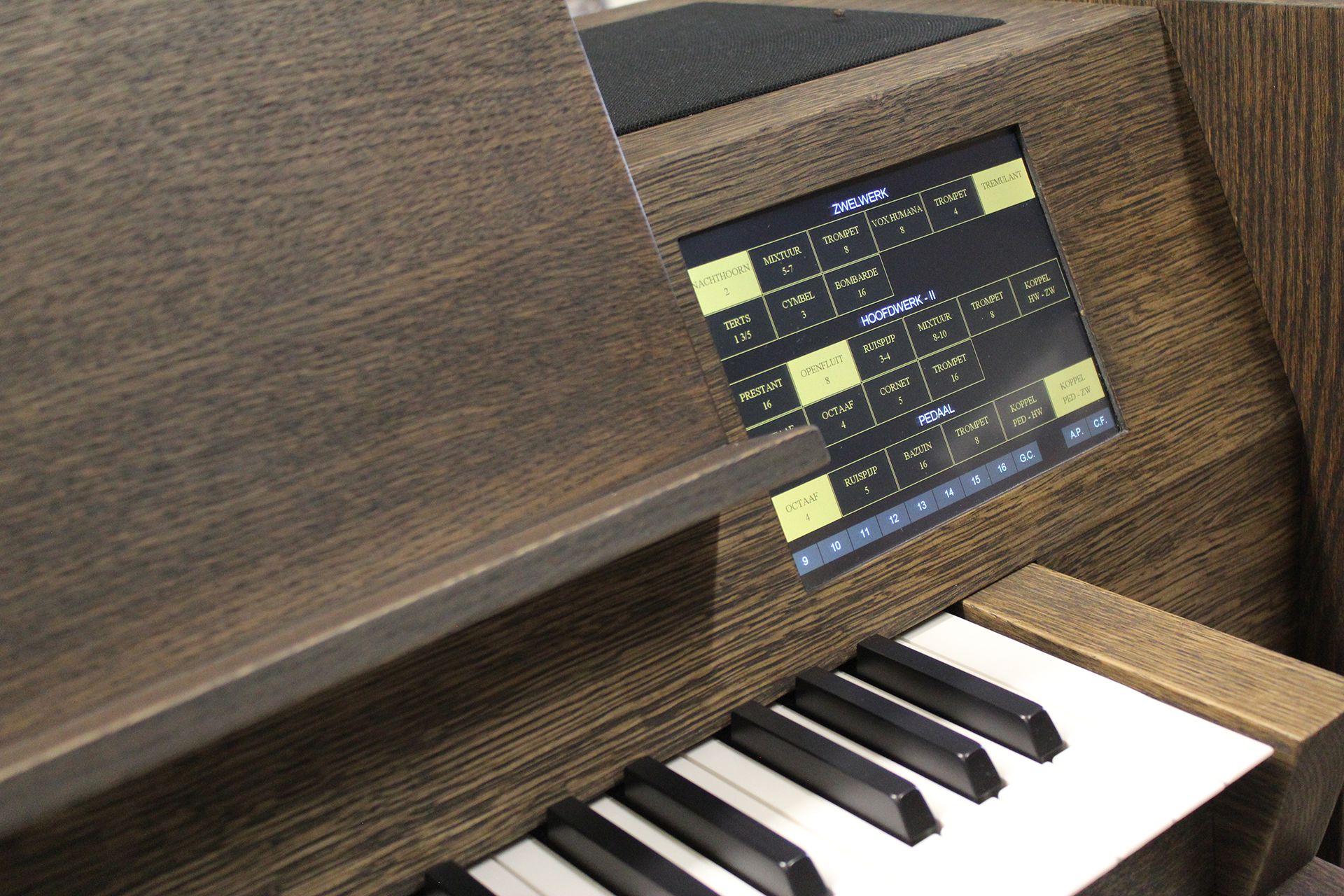 When playing the Avanti you immediately recognize the exciting feeling of playing a real church organ. The Avanti combines ultimate ease of use with sleek design in a compact piece of furniture. The easy-to-use touch screens are very user-friendly and provide a clear and well-arranged view during registration.
What remains is the authentic 'organ feeling' that inspires an organist.
Finishing
This organ is delivered with a very durable oil finish. The benefits of oil are: easy to touch up, waterproof, timeless and matt finish. This oil is available in several standard colours. Other finishes such as stains and paint are optional.
Sound
• High-end digital audio system
• A much higher quality sound than other electronic organs
• Versatile with the Sweelinq software
• The sound of a real pipe organ that is bound to increase your playing pleasure
Usage
• Very easy to use
• Easy and quick stop changes with the use of the touchscreens
• You can program the stop combination pistons yourself
• You don't need to be a computer expert. The menu is very simple to use.
Design and possibilities
• Modern, compact console
• Finished in the colour oil of your choice without extra costs
• Fits every interior
• Easy to expand with other (pipe organ) sample sets
• Other sample sets and temperaments easily uploaded
• Easy to add a surround sound system
Impression