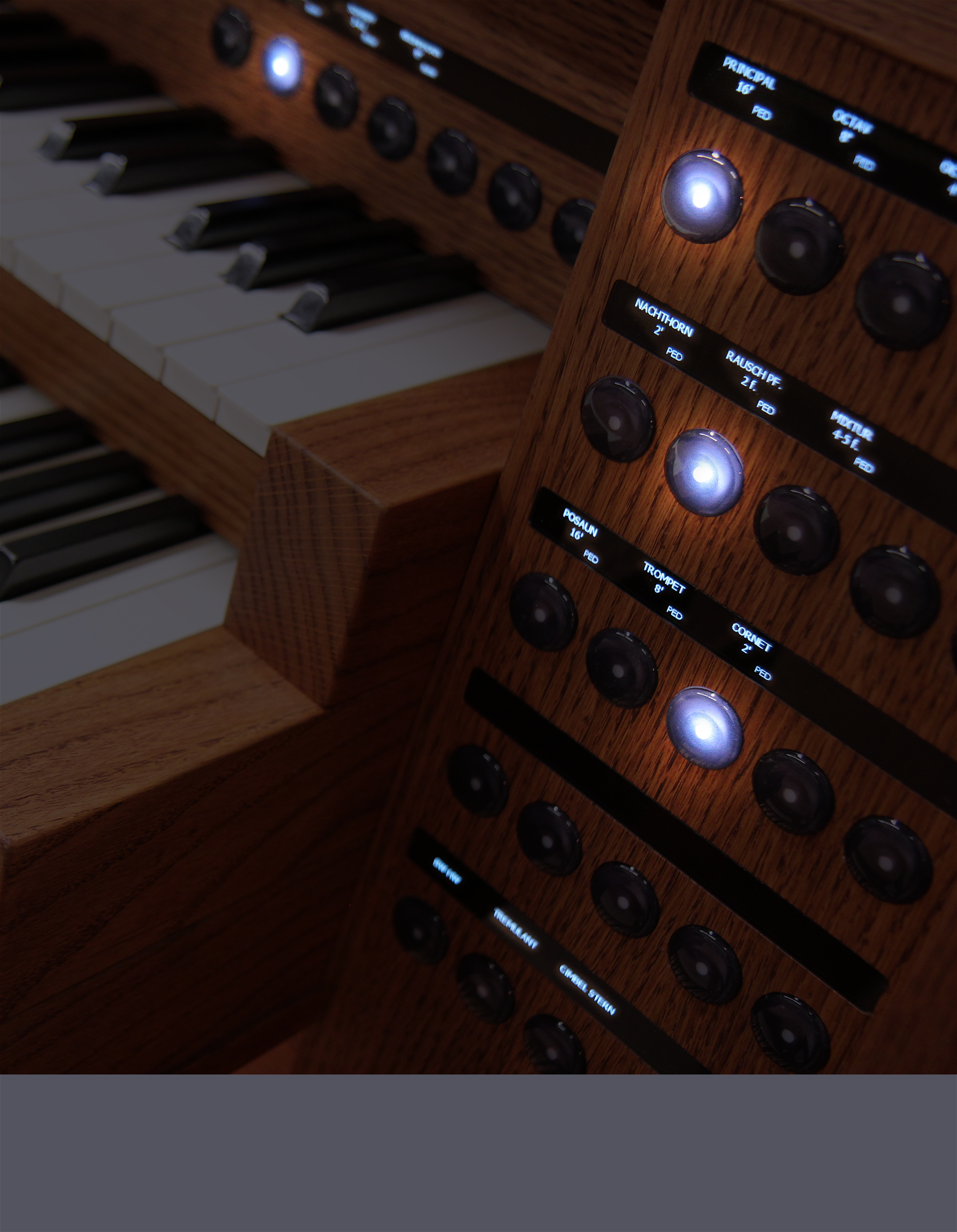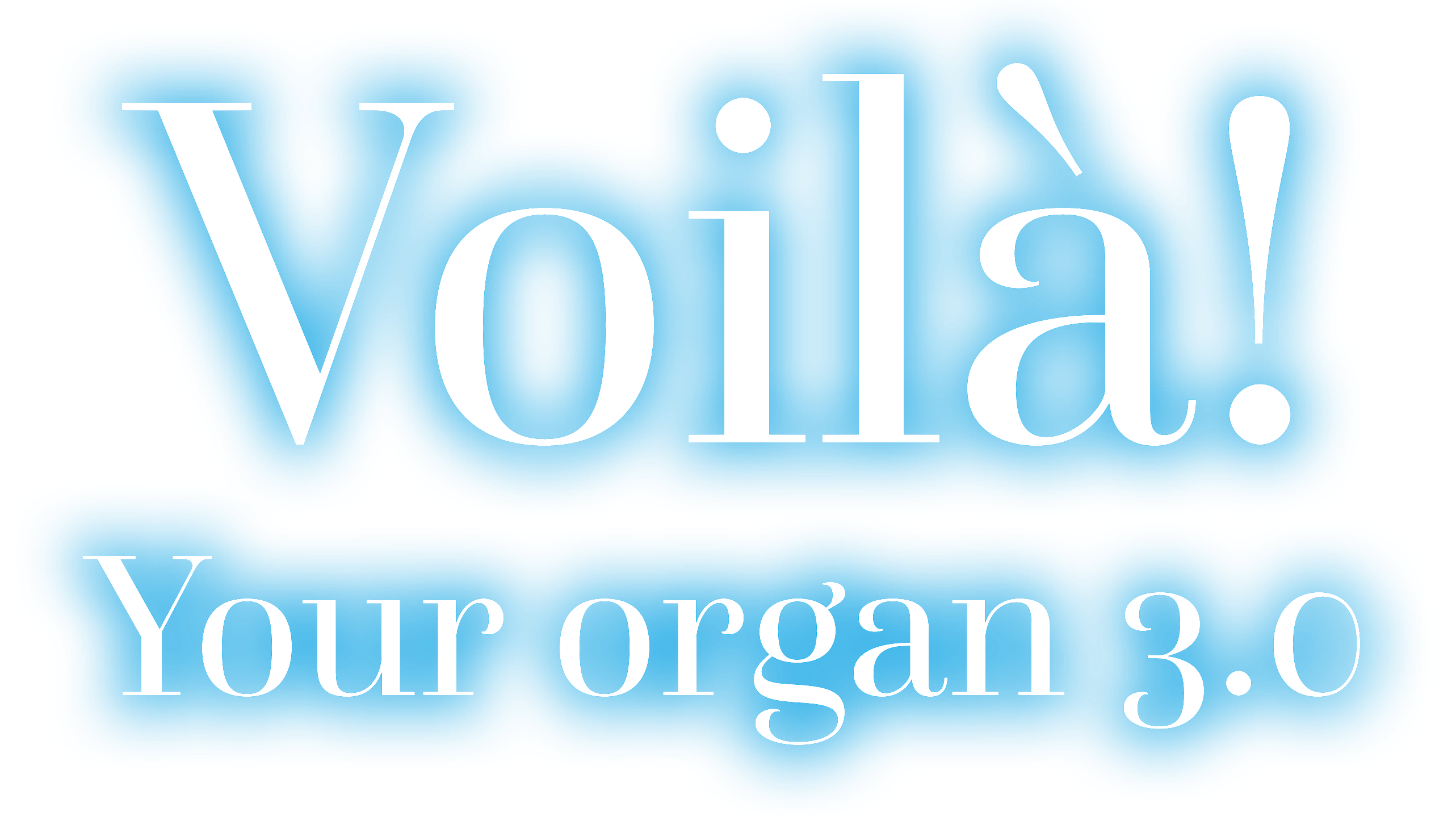 NEW LIGHT ON VIRTUAL PIPE ORGANS
Discover.


Noorlander is again the first with innovations in the ease of use of virtual organs. We wanted to throw a revolutionary new light on technology. And it worked out. Literally. Because it could all be even better. In fact, we are putting the virtual pipe organ on the map for good. Think of what you are used to, but now more beautiful, easier and faster.




Our objective was an authentic look combined with advanced technology. We succeeded with our new solution: the nameplates are jet-black and have very clear inscriptions. Other manufacturers often use technical-looking E-ink displays. The most important advantages of our nameplates are a much better readability, a jet-black background and super-fast name changes. The seamless integration into the furniture removes any association with a computer. This way you will keep the authentic organ!
To realize this solution we have made our own controller and configurator. With this extremely advanced hardware and software it is possible to choose any desired font and any desired effect.

With this solution, a new and important step has been taken in the development of our products. You no longer play a computer, but an authentic organ.